Practical advice from a practical effects expert
Kit assembling is all about anticipation. When prepping for a shoot, weather, wind, and whim all affect the physics of a gag, which means you have to build a kit for all contingencies.
For practical SFX coordinator Ryan Evans, anticipation is an art he's worked on for over 20 years. Evans is with IATSE Studio Mechanics Local 476, and his coordinator credits include Candyman and Shameless. Throughout his career, he's also worked as a special effects assistant and foreman on productions like The Dark Knight, Public Enemies, and Transformers: Dark of the Moon.
Practical special effect supervisors are known for building their own gadgets and gizmos. For big blockbusters featuring Batman and Autobots, that calls for a well-equipped shop with bigger tools like a bandsaw and an ironworker. But there are also options for someone without a ton of startup capital. We asked Evans to break down how to build five essential kits with basics to get started, and advanced components when it's time to level up.
Fire Kit
A basic fire kit and proper license are fundamental for any flame on set whether you're showing a candle or an exploding car. Evans's biggest piece of advice: Stay friendly with the fire safety officer.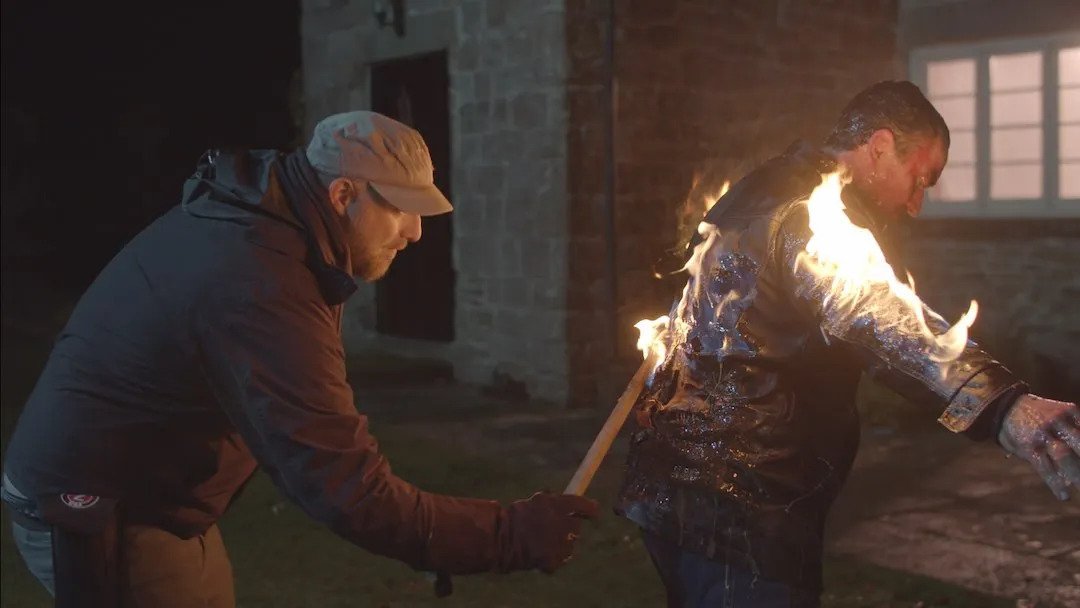 Basics
Propane tank
½ inch hose
Propane spud (to connect hose to tank)
Propane connectors
Slotted pipe (this will be the flame source)
Torch (especially useful for opening frozen locks in Chicago winters)
Advanced
Propane manifolds (feeds propane to multiple fire sources)
Propane Mortars (think fire displays behind metal bands—these require permitting and are generally self-built)


Pyro Kit
From big booms to bullets, this kit will be enough to outfit a basic set. Evans also said to focus on necessary certifications: "Some of the licensing can take a long time depending on the kind of shows you're on, so getting those early is a good idea."
Basics
Demolition safety light (DSL) circuit tester (essential for testing complete circuits)
Nail board (the oldest and cheapest way to program wired shots. All one needs is a wire, nails, a board, and a battery to create a closed circuit)
Firing button (for firing off shots from a distance)
12-volt battery
Advanced
Wireless firing system
Galvonometer


Smoke Kit
A smoke kit is necessary for almost any production, and getting the proper effect is essential. Evans's favorite machine is his handheld and a wafter. "The handheld smoker is worth its weight in gold because it will get you out of a jam if you need to fill a large space quickly and it has a small footprint," he said. " A hazer or fogger will be your workhorse because it runs unattended."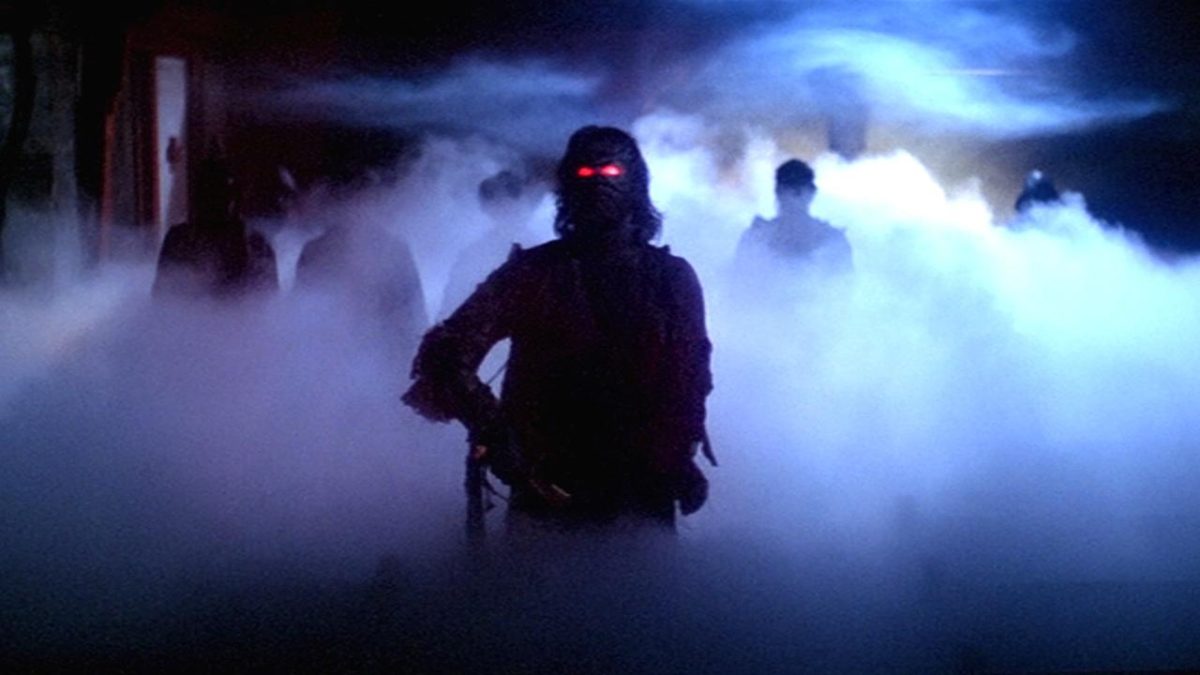 Basics
Smoke machine (creates a dense effect that is higher impact and heavier like at a concert)
Hazer (commonly used to accentuate lights in a room)
Floor fan
Handheld smoker (useful when a gag requires smoke to billow from a tight space)
Remote (any Christmas light remote will work)
Wafter (or 18-inch knock-down knife from the hardware store)
Advanced
Mole fan
High-output smoke machines


Light Rigging
This is the kit to bring when you're tasked with minor rigging. "You'll always want some monofilament to pull stuff open or knock something off a shelf. Especially for horror movies," Evans said. " A lot of the time you just need a pokey stick and some fishing line no matter how big the production."
Basics
Fishing line
Small shackles (to connect parts together)
Sweeny trips (quick-release mechanical latches)
Small pulleys (sheaves)
Turnbuckles (to adjust thread tension)
1/16 or 1/8 cables
Power tools (just the basic you'd have at home)
Pokey stick
Advanced
Bigger rigging (bigger sheaves, trips, shackles, etc. to hang items)
Tech line (incredibly strong, heat-resistant rope with low breakability and low elongation)


Water Kit
According to Evans, depending on the show, practical special effects can "feel like being the weirdest plumber in the world." This kit is vital on a night shoot where a street needs a wet down and can be set up to fit any situation, which Evans had to do on Candyman: "It was just five rain wands with a small pump in a garbage can, basically, because we couldn't get larger equipment onto the rooftop."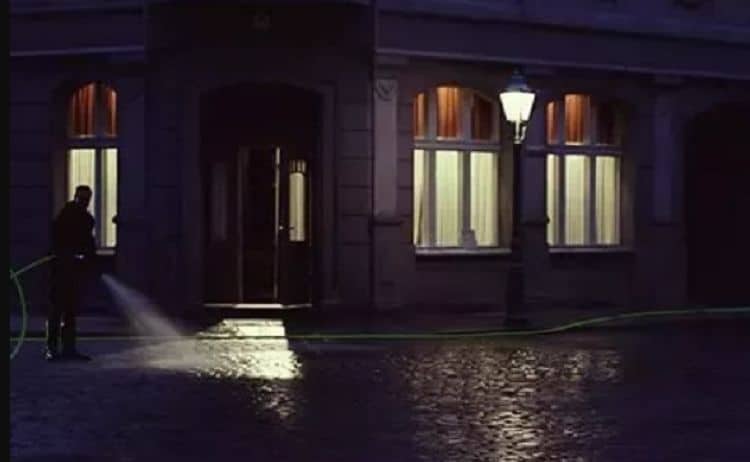 Basics
Hydrant setup
Hydrant wrench
1 ½ inch hose
Rain wand (3¼ inch aluminum pole with a small sprayer on the end that you hook to a garden hose)
Nozzles
Advanced
Water manifolds
Rain towers
Condor rain rig
Rain bar
2½ inch hose
And lastly, always have a bucket on hand because, as Evans explained, "that's what we sit on."